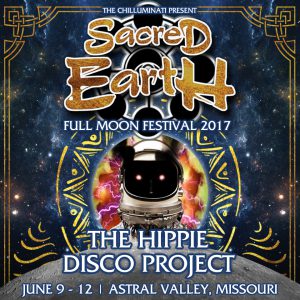 The Hippie Disco project is David Rhodenhiser aka "Cali-Dave". Cali-Dave started his music career in California as an underground psytrance dj.
In 2005 he signed with NitroRocks and started performing at many festivals such as the Electric Daisy Carnival and Love Parade but still made time for dj sets from the Mojave desert to the LA underground and Mexico.
After relocating to the East Coast of the United States he created "The Hippie Disco Project". Being a multi-instrumentalist helped to craft a new sound, blending different forms of psychedelia into a transcendental journey through funky and dark soundscapes.
One of the most entertaining live acts in psytrance, often incorporating unique circuit-bent instruments and other musicians into performances that are designed to force listeners to groove into a higher level of consciousness.
You can hear The Hippie Disco Project on the Sun stage Monday at 1:30AM!