The Chilluminati Present, in our eleventh year, our one-night Psychedelic and Goa Trance event: Metatronic! This is an open-invite, full-scale music and art event taking place in Central Illinois. Amazing audio navigation from some of the best psychedelic trance artists in the region, artwork and visual installations, kinetic UV performances, and more!
Join us as we roll through the winter season and progress through Goa, Psytrance, Psychill, and PsyDM in an immersive & interactive environment by design.
Visuals & Installations: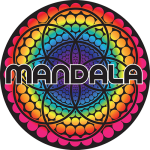 Mandala Design – Minneapolis, MN
Primordial Boobze – Milwaukee, Wi
Burton Designs – Rockford, IL
Audio:
Ira K.
6:00 pm - 7:00 pm
Fat Funk Productions // Bloomington, IL
Mandala
7:00 pm - 8:30 pm
Psychedelic Movement // Minneapolis, MN
Doug Butabi
8:30 pm - 10:00 pm
Plush Industries // Chicago, IL
Robert Optional
10:00 pm - 11:30 pm
Down the Rabbit Hole // St. Louis, MO
Thomas Kelly
11:30 pm - 1:00 am
Toymaker Music // Chicago, IL
Machi
1:00 am - 2:00 am
Chilluminati // Milwaukee, Wi
Mixtress Krikett
2:00 am - 3:30 am
St. Petersburg, FL
Ronin
3:30 am - 4:30 am
Eldritch Crew // Bloomington, IL
Znataraja
4:30 am - 5:30 am
Sacred Evil Records // Nashville, TN
JunJuar
5:30 am - 6:30 am
Anomalistic Records // Bloomington, IL
Machi
6:30 am - 8:00 am
Chilluminati // Milwaukee, Wi
This is an all-night, all-inclusive psychedelic and goa trance event located in a commercial/industrial district. Admission is restricted to ages 18 and up and there will be strict ID checks at the door.
We encourage you to purchase pre-sale tickets to guarantee admission and to save a few bucks.
Absolutely NO UNDERAGE DRINKING, NO DRUGS, NO WEAPONS, NO DRAMA.
THIS IS A LEAVE NO TRACE EVENT. This means that you are expected to pick up after yourselves and help us return the venue to its owners in the same, IF NOT BETTER, condition than it was before.
You may be able to arrive early if you contact us ahead of time. Let us know what is on your mind.
This is an indoor event with a dedicated smoking area in compliance with Illinois Public Act 095-1029.
Cost per person is $15 in advance or $20 at the door.
R.O.A.R. (or Right Of Admission Reserved) is in effect for this event. This means that your participation is voluntary and at our discretion. We reserve the right to refuse entry or make anyone leave the event at any time for any reason, or no reason. 
It is only through the participation of The Chilluminati Community we can make these events happen. We encourage participation on all levels, through any directive. Help us grow!
Any other questions? Have your people contact our people.
Upcoming Events in 2016:
-Psychedelic trance, chill and ambient are the music that we play. Music in itself is a transformative and psychedelic agent.
-Our gatherings are more than music. They are multidimensional, multifaceted trance, visual, art and kinetic performance events. They are experiences, a psychedelic circus.
-Our gatherings are about transformation and becoming. Whatever your sense of spirituality is, you bring that to the event.
-At our gatherings everyone takes responsibility for the event, others and themselves.
-Our gatherings have an atmosphere and a vibe. The event is a field of energy that connects us. The event is a living being.
-Our gatherings are about expressing yourself, being creative, being an individual.
-Our gatherings are inclusive and open.
-Our gatherings are both local and planetary; cultural diverse, reflective of the American Midwest, yet global.
-We respect local laws and customs.
-Our event is a gift which we all (organizers, artists, DJs and attendees) give to each other. This is not about money, commercialization and exploitation. This is not a product this is a community.
Metatronic is an 18+ event, with ID REQUIRED.