TICKETS ARE AVAILABLE AT THE GATE FOR $80
//Our Vision
We invite all to come dance, relax, join our community workshops and explore the wonder for 3 days and 2 nights at a new, beautiful, wooded and hilly campground and retreat center in the Northern Midwest, just north of Minneapolis, MN. Crystal Sky Open-Air is an event that we hold close. It's a gift that we all give to each other. Join us as we wrap up our eleventh year of bringing psychedelic trance music, tradition and culture to the Midwestern United States.
We provide: 2 stages of sound, visuals, art, spiritual growth workshops, and amazing community. Warm indoor and outdoor amenities and many beautiful and secluded campsites for a relaxing and energizing gathering as the summer ends and before the autumn chill sweeps in.
You provide: A tent, enough food and beverages for the weekend (or some cash: food and beverages will be available for sale).
ABSOLUTELY NO GLASS, NO DRUGS, NO PETS, NO FIREWOOD (firewood can be purchased on-site).
**This is a LEAVE NO TRACE EVENT**
Please respect the venue by keeping the grounds free of litter.
Event details, artist lineup, activities  and community workshops are in progress and to be announced.
About the venue: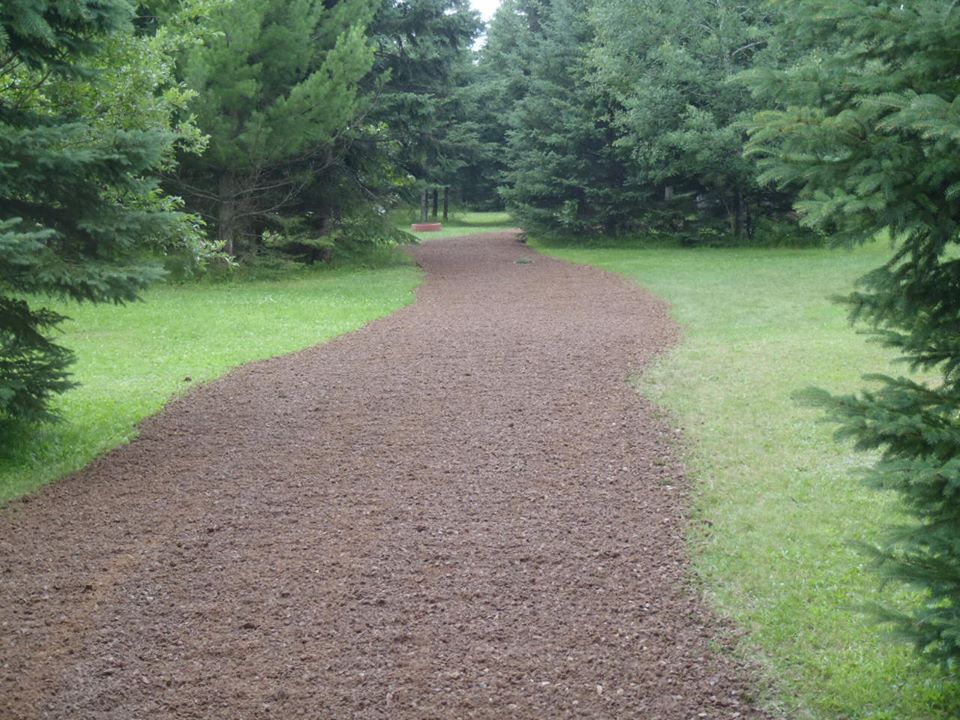 Two Creeks Campground is a private, 100 acre, totally secluded property for adults. It's located 90 minutes northeast of Minneapolis/St. Paul and about an hour south of Duluth, Minnesota. There are two creeks on the property which is the campground's namesake. We are very proud to host Crystal Sky Open-Air with Two Creeks Campground in 2016.
Venue Rules:
NO WEAPONS of any kind (regardless of permit)
NO ILLEGAL DRUGS or Drug Paraphernalia – Violators will be ejected from the Festival & are subject to prosecution under local, state, & federal laws.
NO GLASS – bring your drinks in aluminum or plastic please
NO FIREWORKS or explosives of any kind
NO DOGS or PETS – if you bring animals you will be turned away at the gate.
NO ATVs, Golf Carts, or UTVs
NO UNDERAGE DRINKING
NO DRIVING around event grounds
CAMPFIRES will only be allowed in established fire rings, burn barrels, or raised patio pits
Admission information:
Each ticket purchased is good for one (1) admission to the festival. Tickets are generally non-refundable. Tickets may be transferred or sold, however any tickets purchased from outside this website are purchased at your own risk. We will not alter the name on any ticket. The name on the ticket is not important as long as the ticket is valid. Protect your purchase. Don't buy from anyone you do not know. Do not purchase tickets from Craigslist.
You must be 18+ years old to attend Crystal Sky. Valid ID may be required. Acceptable forms of ID are driver's license, state issued ID or a passport.
You are permitted to leave and come back without paying a re-entry fee. We do ask that you come prepared to stay.
You will be issued a wristband upon check-in. Your wristband must remain visible at all times. Lost or damaged wristbands will generally not be replaced.
Your admission and participation is at our discretion. We reserve the right to refuse entry, or require you to leave at any time for any reason or no reason. 
Crystal Sky is an 18+ event. No minors, no exceptions. ID IS REQUIRED.
Camping information:
Camping is included with every ticket purchase. Please come prepared for rugged conditions. While you may camp anywhere you choose, camping will not be permitted directly in the stage areas or areas that are designated exclusively for special use such as parking, vending, workshops and daytime activities.
Coming from a great distance by air? We can help with light camping gear including tent, chair, pillow and sleeping bag. Please contact us and we'll work to make sure that you're comfortable and help you minimize your travel gear. There is an extra charge for this service.
RV / Camper Information:
RVs and campers are welcome and there are water, electrical and waste hookups available. You may bring a generator, but renegade sound in any form is not allowed. There is a $150 charge for all RVs and campers. You must purchase this in advance by clicking here. RV & camper accommodations  are an add-on. You must have a ticket to the festival to be admitted.
Single-Day passes:
No single-day passes or reduced admission tickets are available for Crystal Sky.
Ways to help:
Interested in becoming a volunteer? We need your help! Contact us for information and to sign up.  If you're selected, you'll get a limited edition Chilluminati promo pack in exchange for your help. Medical volunteers will receive free admission in addition to the promo pack (verification of medical credentials will be required).
Vendor Information:
Interested in vending? Please contact us in advance. ONLY homemade crafts, cloths, art, farmers market items, etc will be allowed. NO COOKED FOOD, BEVERAGES, OR ALCOHOL VENDING will be allowed without prior approval. ALL VENDORS will still need to purchase a ticket for each person on their staff. – NO EXCEPTIONS! All vendors must pre-register.
Crystal Sky is an 18+ event. No minors, no exceptions. ID IS REQUIRED.

Artist Lineup:
Artist and Workshop Lineup and Schedule:
Saturday
Saturday
Dark Matter
12:00 am - 2:00 am
Strooya
12:00 am - 2:00 am
(Chill Stage)
Ekimskrid
2:00 am - 4:00 am
El Chill
2:00 am - 4:00 am
(Chill Stage)
JunJuar
4:00 am - 6:00 am
ProPsyLes
4:00 am - 6:00 am
(chill stage)
Avant Garde
6:00 am - 8:00 am
Machi
6:00 am - 8:00 am
(chill stage)
Transiant
8:00 am - 10:00 am
Ascension
8:00 am - 10:00 am
(chill stage)
Weak Acid Movie
10:00 am - 12:00 pm
Reserved For Workshops
10:00 am - 6:00 pm
(Workshop)
Strooya
12:00 pm - 2:00 pm
Cosmicbarry
2:00 pm - 4:00 pm
Julian Rivera
4:00 pm - 6:00 pm
Skroller
6:00 pm - 8:00 pm
Primordial Snooze
6:00 pm - 9:00 pm
(chill stage)
Amritaji
9:00 pm - 11:00 pm
(chill stage)
Ascension
10:00 pm - 12:00 am
Sunday
Sunday
Psypien
12:00 am - 3:00 am
Jagno Gaia
12:00 am - 2:00 am
(Chill Stage)
Mandala
2:00 am - 8:00 am
(chill stage)
Primordial Ooze
3:00 am - 6:00 am
Psychosis Generator
6:00 am - 8:00 am
Future Sight (DJ Set)
8:00 am - 10:00 am
Kurt & Cale
10:00 am - 12:00 pm
Stage off / Cleanup
12:00 pm - 5:00 pm
About The Chilluminati:
Psychedelic trance, chill and ambient are the music that we play. Music in itself is a transformative and psychedelic agent. Our gatherings are more than music, however. They are multidimensional and multifaceted experiences-incorporating musical, visual, art and kinetic performances, as well as interactive workshops and community.
Our gatherings are about transformation and becoming. Whatever your sense of spirituality is, you bring that to the event. At our gatherings everyone takes responsibility for the event, others and themselves.
Our gatherings have an atmosphere and a vibe. The event is a field of energy that connects us. Our gatherings are about expressing yourself, being creative, and being an individual. Our gatherings are inclusive and open.
Our gatherings are both local and planetary; reflective of the American Midwest, yet global and culturally diverse.
We respect local laws and customs.
Our events are a gift which we all (organizers, artists, DJs, stagehands and attendees) give to each other. This is not about money, commercialization and exploitation. This is not a product; this is a community.