Greetings everyone! We wanted to share with you some artist details for our upcoming open-air festival Geologic: taking place at an all new venue in the Missouri Ozarks! Geologic is very special to us. It was the first true multi-day open-air festival we did back in 2005, and we are very excited to resurrect the name as we create something truly amazing at Water Mountain in Belle, Missouri. So without further ado, here's the first wave of artists joining us this year:
Christopher Lawrence

(Los Angeles, CA)

Suit & Tie Guy

(Peoria, IL)

I-Contaqt

(Chicago, IL)

Primordial Ooze

(Milwaukee, WI)

Ascension

(Denver, CO)

Machi

(Milwaukee, WI)

Psy-Optix

(St. Louis, MO)

Robert Optional

(Kansas City, MO)
Miss J.

(St. Louis, MO)

Ronin

(Bloomington, IL)

Redscare

(Iowa City, IA)

Chemical Psynapse

(Somewhere, IA)

junjuar

(Bloomington, IL)

Sundrop

(St. Louis, MO)

heatwave

(Chicago, IL)

Awake

(St. Louis, MO)
…More TBA soon 🙂 
Advance tickets are currently available for only $60 which covers camping, parking, and admission to the festival! Ticket prices are going up to $70 after this weekend (and will be more at the gate) so we recommend getting your tickets sooner than later. Click below for complete event information and to purchase tickets!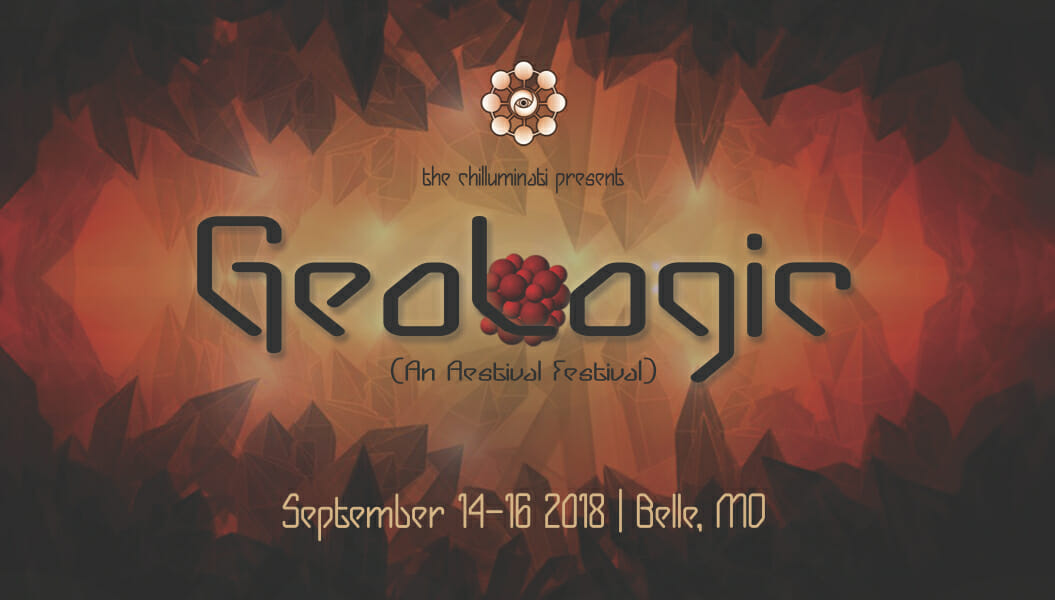 Geologic 2018: An Aestival Festival
Time: September 14, 2018 @ 12:00 pm – September 16, 2018 @ 12:00 pm