The Chilluminati present: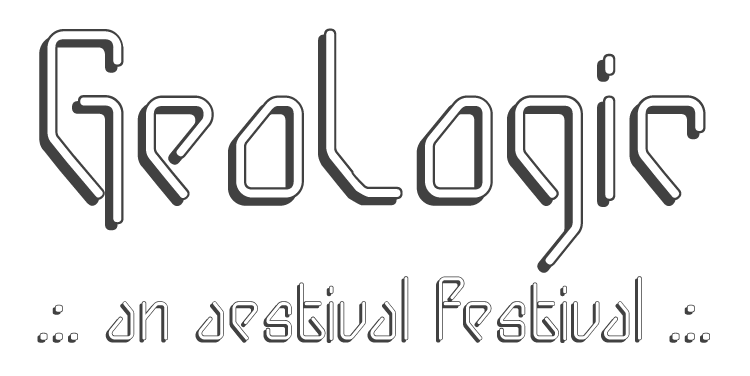 September 14, 15, 16 2018
An open-air camping festival brought to life with consciousness, harmony and mind-expanding music & visuals…a celebration of end-of-summer spirit. Geologic is very special to us. It was the first true multi-day open-air festival we did back in 2005, and we are very excited to resurrect the name as we create something truly amazing at Water Mountain in Belle, Missouri.
ADVANCE TICKETS ARE ONLY AVAILABLE THROUGH THURSDAY SEPTEMBER 13, 2018.
If you miss the opportunity to purchase advance tickets, they will be available at the gate for $80 (cash or charge).
No discounts or promotional codes WILL apply to tickets purchased at the gate!
WE PROVIDE: 2 stages of sound and uv light, 3 days and 2 nights of music (rain or shine), a bonfire, an intimate setting, fire and dance performances
YOU PROVIDE: A tent, preparation for rugged conditions, enough food and beverages for the weekend (or some cash – food and beverages will be available for sale)
ABSOLUTELY NO GLASS, NO PETS and NO RENEGADE SOUND! (this includes sound systems at your campsite!)
Please respect the venue by keeping the grounds free of litter.
**This is a LEAVE NO TRACE EVENT**
Become part of the community. Help the planet, and help us. Pick up after yourself. Leave the site, and our reputation as a community, better than you found it.
Music Artist Lineup:
Visuals by:

(Minneapolis, MN)
Preview:
Set Times:
earth Stage Star Stage
Friday
Friday
Gate Closed - No Entry
12:00 am - 12:00 pm
Front Gate Opens
12:00 pm - 7:00 pm
Robert Optional
7:00 pm - 9:00 pm
АVAИТ GAЯДЕ
7:00 pm - 12:00 am
I-Contaqt
9:00 pm - 11:00 pm
Christopher Lawrence
11:00 pm - 12:00 am
Saturday
Saturday
Christopher Lawrence
12:00 am - 2:00 am
АVAИТ GAЯДЕ
12:00 am - 2:00 am
ProPsyLes
4:00 am - 6:00 am
Psy-Optix
6:00 am - 7:30 am
Stage Off
6:00 am - 5:00 pm
Yoga + Workshops + Drum Circles + Open Flow Jam
Sundrop
9:00 am - 10:30 am
Bloodwing
10:30 am - 12:00 pm
The P(sy)ncopath
12:00 pm - 2:00 pm
Kaiser Soze
2:00 pm - 4:00 pm
ProPsyLes
4:00 pm - 6:00 pm
Suit & Tie Guy
5:00 pm - 9:00 pm
Miss J.
6:00 pm - 8:00 pm
Redscare
8:00 pm - 9:30 pm
The Dancing Plague
9:30 pm - 11:00 pm
Each ticket purchased is good for one (1) admission to the festival. Tickets are generally non-refundable. Tickets may be transferred or sold, however any tickets purchased from outside this website are purchased at your own risk. We will not alter the name on any ticket. The name on the ticket is not important as long as the ticket is valid. Protect your purchase. Don't buy from anyone you do not know. Do not purchase tickets from Craigslist.
You must be 18+ years old to attend Geologic. Valid ID may be required. Acceptable forms of ID are driver's license, state issued ID or a passport.
Children are welcome with a responsible parent. Children 10 and under are free with a paying parent. Children over 10 will need a ticket at regular price.
You are permitted to leave and come back without paying a re-entry fee. We do ask that you come prepared to stay.
You will be issued a wristband upon check-in. Your wristband must remain visible at all times. Lost or damaged wristbands will generally not be replaced.
Your admission and participation is at our discretion. We reserve the right to refuse entry, or require you to leave at any time for any reason or no reason. 
Food / Beverage
https://www.facebook.com/pg/RollAwayTheDough/
Our food and beverage vendor is Roll Away The Dough. Build your own and cooked to order. Roll Away The Dough uses only local farmers, which helps support the community and gives us the freshest ingredients. Many vegetarian, vegan and carnivore options available. They have done an outstanding job at our last two Sacred Earth events in Missouri and we are glad to have them back as our exclusive food vendor for the weekend. Alcohol will not be available for purchase (you can BYOB if you're 21+ though!)
Arrival Time
The gate opens at 12:00pm (NOON) on Friday September 14. Registrations cannot be accepted before that time. Anyone arriving before the gate opens on Friday that is not a properly registered staff member or volunteer will be turned away.
IMPORTANT INFORMATION
Please remember that your safety is our priority and your participation is at our discretion. We reserve the right to deny entry or make anyone leave for any time for any reason (or no reason) without a refund. Be respectful to those around you, obey the posted rules, pick up after yourself. Help us leave Water Mountain (and our reputation as a community) better than you found it.
About The Chilluminati
• Psychedelic trance, chill and ambient are the music that we play.
• Music in itself is a transformative and psychedelic agent.
• Our gatherings are more than music, however. They are multidimensional and multifaceted experiences–incorporating musical, visual, art and kinetic performances, as well as interactive workshops and community.
• Our gatherings are about transformation and becoming. Whatever your sense of spirituality is, you bring that to the event.
• At our gatherings everyone takes responsibility for the event, others and themselves.
• Our gatherings have an atmosphere and a vibe. The event is a field of energy that connects us.
• Our gatherings are about expressing yourself, being creative, and being an individual.
• Our gatherings are inclusive and open.
• Our gatherings are both local and planetary; reflective of the American Midwest, yet global and culturally diverse.
• We respect local laws and customs.
• Our events are a gift which we all (organizers, artists, DJs, stagehands and attendees) give to each other. This is not about money, commercialization and exploitation. This is not a product; this is a community.