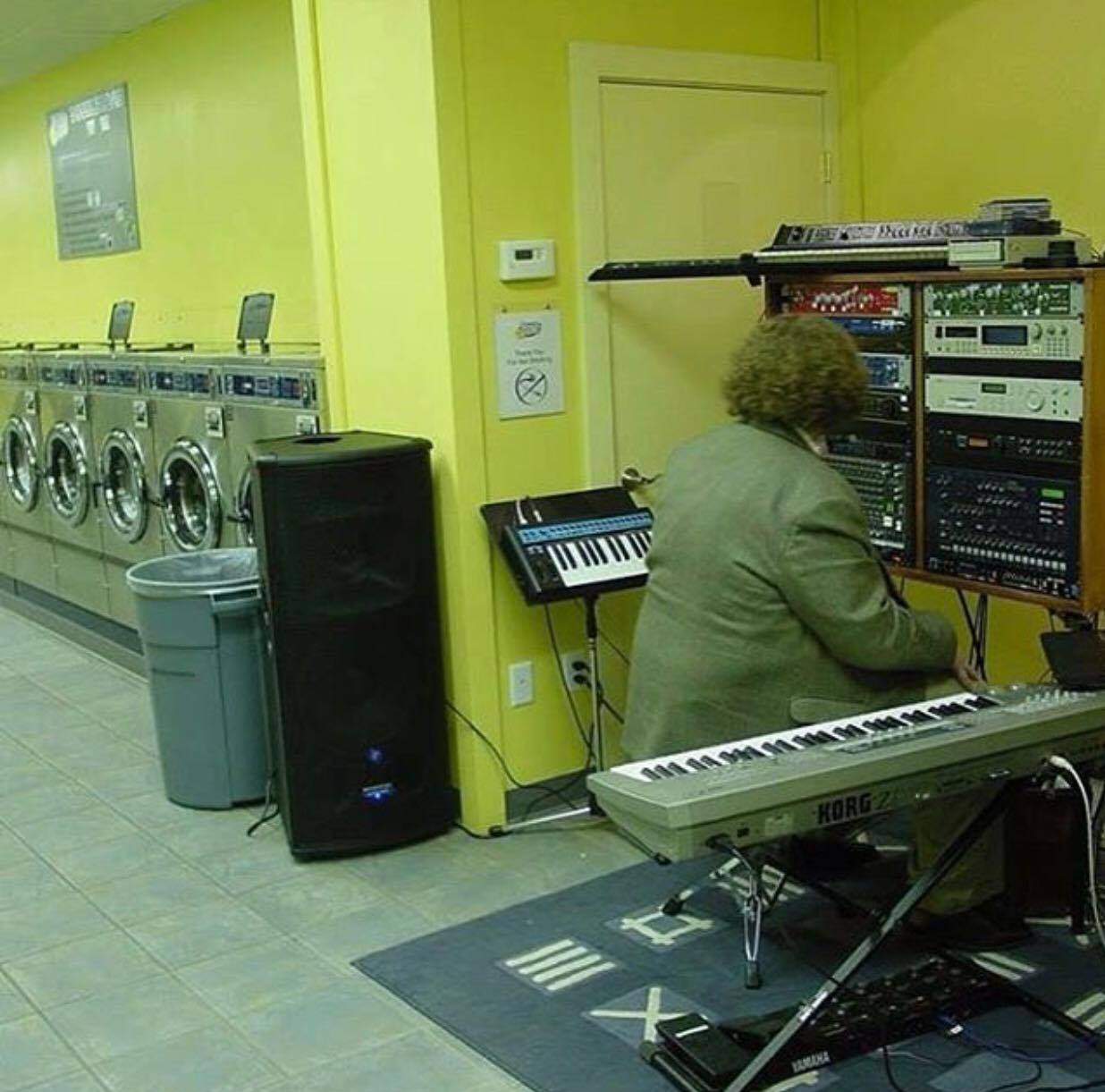 (STG performing live at a local coin laundry)
This mysterious character lives in Chillicothe, Illinois quietly plotting intricate and intense electronic music while blithely being behind the mask of the ubiquitous suit and tie. Along with his personal recorded output, Suit & Tie Guy claims the position of "head honcho and chief dishwasher" for STG Soundlabs, "the world's only purveyor of exclusively Moog and Eurorack format analogue synthesizer modules."
He is also the founder of Knobcon, a one-of-a-kind synthesizer convention complete with performances, workshops and vendors. Knobcon allows for a fully immersive experience. Attendees can get their hands on an incredible amount of equipment and talk directly with designers of some of today's most innovative synthesizer products.
Held just outside Chicago at the Westin Northwest in Schaumburg, the entire event takes place under one roof. Enthusiasts travel from all parts of the world to attend this yearly event.
Coming soon to a coin laundry near you! Or if you prefer, you can see him on the Earth Stage Saturday night at Sacred Earth 2016.
Links: