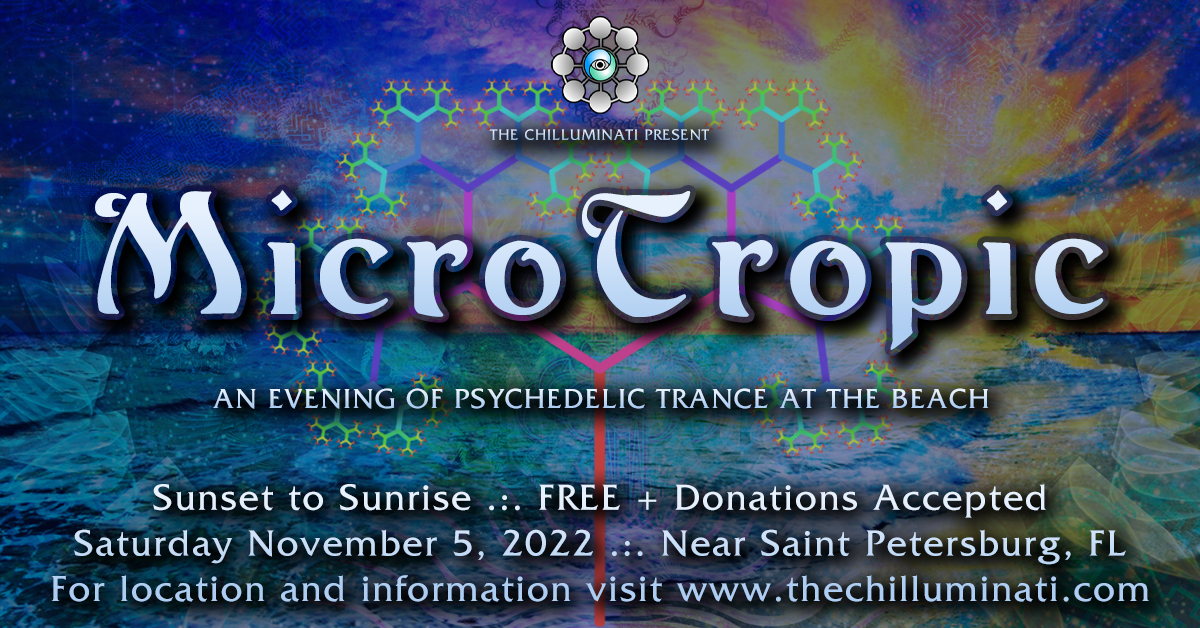 Location redacted
The Chilluminati present an intimate evening of psychedelic trance music in the Tampa Bay Area.
Join us for an evening of world-class music and art installations as we conclude our 17th year of bringing psychedelic music and culture across North America.
Free to attend. Leave no trace. Sunset to Sunrise.
Daylight Savings adjustment gives us an extra hour!
NO GLASS, NO FIRES, NO PETS, NO CAMPING (per city ordinance)
LINEUP:
HolyMania (Katava Records)
---
EVALYNN (Independent)
---
Krikett (Chilluminati)
---
EyeAwake (PsyOPS Productions)
---
Frankpsy (independent)
Questions? Please send us an email using the contact page or thechilluminati[AT]gmail[DOT]com.