As we welcome the new year, we're pleased to announce our first artist lineup for Sacred Earth 2016! This will definitely be our best year ever. We hope you're as excited as we are!
More to come! Stay tuned for our tier 2 announcement!
Hedflux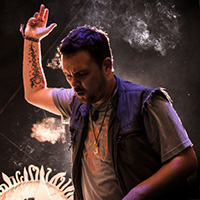 http://www.hedflux.com
Harnessing the Rational to Illuminate the Transcendental
From an unrelenting curiosity to fuse the magic of high-end psychedelic trance with the versatile bass grooves of nu-skool breaks, Hedflux has developed a distinctive hybrid sound characterized by laser-precision engineering, liquid-tight grooves and a visceral, rampaging energy. Spending 10 weeks at the top of the Beatport breaks chart, and becoming the 3rd top selling tune of the year, Mindcell went on to win the coveted "Best Track" award at the 2011 Breakspoll International Breakbeat Awards. Hedflux has also received nominations for "Best Producer", "Best New Producer", "Best New DJ" and "Best Remix", with his home label Broken Robot Records nominated for "Best Label" and "Best New Label".
Steve started deejaying in 1992, and gradually learned music production as a hobby while pursuing an academic interest in physics and mathematics. Graduating in 2004 with a PhD in quantum physics, Steve left academia and spent five years working in industry. During this time, the prospect of a life spent in service to big corporate interests inspired him to focus on music production with a much greater sense of passion and urgency, until finally leaving the corporate world in 2010 to pursue his creative ambitions full-time.
Since then Hedflux has produced a string of ground-breaking original tracks on Broken Robot Records, as well as remixes for Lot49, U&A, Liquid, Aux Technology, Surfer Rosa, Digital Structures and more. With regular performances in the UK, Europe and Asia, Hedflux has also toured Australia and New Zealand, playing at some of the most legendary underground clubs and festivals in the world.
His pioneering style and energetic performances have been warmly recieved in many different scenes within the electronic dance music community, inspiring like-minded souls to step up and develop their own interpretation of the sound. Now more comitted than ever, Hedflux continues to push the boundaries and diversify his style, forming collaborative relationships with some of the most cutting edge producers on the planet.
In paralell with music production and performance, Steve has worked for over 7 years with  leading dance music sound design companies Sample Magic and Sounds/To/Sample, producing dozens of high quality sample packs in various genres of electronic music. This has afforded him the opportunity to learn the techniques common to different styles, and integrate them into his own music.
Dixon's Violin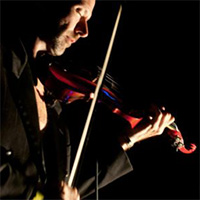 http://www.dixonsviolin.com

The world's premier visionary violinist, Dixon's life mission is to inspire people – and he has done so across North America, including giving two TED talks/performances, ten years at Burning Man, plus radio, TV, and film appearances.  Dixon walked away from a distinguished career to follow his dream full-time, and invented a whole new music genre.  Based on his classically-trained violin mastery, Dixon now improvises on a 5-string electric violin with a looper to create an all-live one-man symphony.  Guided by his remarkable personal story of life transformation, he shows the beauty of doing something seemingly impossible.  Dixon's passionate energy will enchant, mesmerize, and inspire you!
Spacey Koala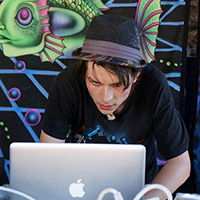 A melomaniac since his youth, Spacey Koala aka François Clavet learned to play the guitar at the age of 8 and never stopped feeding his appetite for music ever since.
Greatly influenced by Django Reinhardt, he began to play Manouche/Gypsy swing jazz in bars, festivals and in many places in is homeland, Gaspesie. At the age of 18, while studying jazz guitar in Montreal, he discovered electronic music and in particular Psychedelic trance, which completely changed his vision of music.
He saw in this music an infinite number of possibilities and many new ways to manipulate sound, and this led him to think about creating his own blend of styles. So he started the Spacey Koala project, where his knowledge in jazz music could blend with electronic music and since beginning on this quest, his thirst for creation never ceased to increase.
Funky, groovy, twisted and spicy, Spacey Koala brings you into a world where sprites drives trucks, where elves knock at your door to offer you candy and where the public transport is done by rainbows.
Spacey Koala released his debut EP 'Clown Thérapeute' on Bandcamp in 2013, and in early 2014 Kinematic records released 2 more, 'Palpable Thoughts' and 'The Controlled Delirium' to great acclaim. Last year he released another 6 track EP/mini-album called "Farfeluisance Publique", under the guise 'Sleepy Koala.'
In 2015 we were very happy to release the first full length Spacey Koala album 'Twistedelik Funky Activating Grooves' and are even more delighted to announce the next Sleepy Koala EP 'Eucalyptus Island is OUT NOW!
Dragon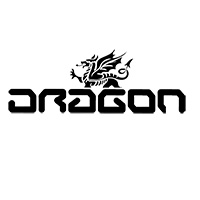 Learning to dj in 1997, David aka 'Dragon' made the trek from progressive trance to the realms of psytrance by 2001, and started composing his own music around 2004. Dragon's musical productions include a handful of singles as well as two full-length albums; "in.formation" released in January of 2009 and "spirals of time" released in March of 2011. The 'dragon' project is intended to contribute heavy and innovative tunes to be played on high quality sound systems around the world. His music tends to explore the darker realms of trance with ethereal soundscapes to create a unique and unfamiliar experience for the listeners. One can always expect thick kicks tuned with arpeggiated basslines, to provide the foundation for glitched up percussion and powerful leads with a variety of textures in every composition.
Lusid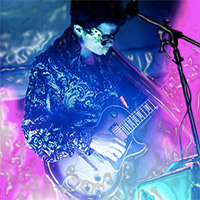 http://www.lusidelia.com
From the realms of Lusidelia the psychedelic funk guru Lusid fills your brain with cosmic mysteries and tales of mind altering experiences. This journey into the many realms of Lusidelia takes you to places you could only dream of.  Lose your ego and dissolve into the sound of the Lusid experience.
During the live performance Dean McDonnell is on guitar, bass, vinyl scratching, didgeridoo, and vocals. Lusid uses the ancient aboriginal instrument (didgeridoo) to open the portal to the realms of Lusidelia. This is one of the signature parts of the journey that takes you back to your ancient aboriginal roots. While playing he transforms into many different characters, bringing a whole new innovation into live performance. It will surely bring you to a psychedelic state of mind unlike anything you have experienced before.
Anya
Robert Optional
http://soundcloud.com/robertoptional
Clandestine
Qubit
Kataphasis
Oso
Deco and installations:
Nephilnine
https://www.facebook.com/Nephil9
NephilNine is the brainchild of New York artist Sue Helfrich, creating event decorations and installation art since 2004. A classically-trained artist with a degree in Fashion Design from Fashion Institute of Technology (NYC, USA), Helfrich is deeply involved in each NephilNine installation:
"What drew me to decorating events was a passion for immersing someone in a fantastic environment. As a child, I dreamed of being able to explore the surreal worlds portrayed in fantasy/science fiction movies and TV shows. Now I enjoy being able to create worlds of my own design, even if only for a night, so that others may explore them."
The NephilNine repertoire includes stretched spandex forms, a variety of geometric and organic 3-D UV sculptures, and large-scale string installations. These often psychedelic creations define events ranging from underground dance parties and major music festivals to private ceremonies and celebrations all over the world. NephilNine's art is primarily made of layered cut fabric shapes. The fabric, which is often combined with other types sculpture, shapes space and light, surrounding performers and participants in beautiful environments.
Each space is different. No two installations are alike. Each is a study of Impermanence, Improvisation, and Growth. Lighting provided by other artists adds changing dimension. NephilNine takes the entirety of the space into consideration when designing, including the environmental impact of the materials used.
Krikett/Psynesthesia Deco

http://www.facebook.com/PsynesthesiaC
By definition, synesthesia is the merging together of senses.
Based in the southeast of USA, Psynesthesia is the psychedelic UV design project of Krikett. She has been involved with many forms of artistic expression since early childhood, and was always drawn to anything bright, unusual, and otherworldly.
In 2011 the concept was born, and thus began an ever expanding atmosphere enhancement project, inspired through attending numerous gatherings of many varieties, and motivated to continuously enhance the experiential movement for all who attend.
More artists to come! Stay tuned for our tier 2 announcement!