Hello everyone! We have posted the Saturday workshop schedule for Crystal Sky Open-Air 2015 on the event page!*
Yoga, Tai Chi and Environmentalism are some of the topics. Workshops will run on Saturday from 9:00am to 5:00pm on the front / main lawn at the campground.
Huge thanks to Mary Ann for putting this together! See you all soon!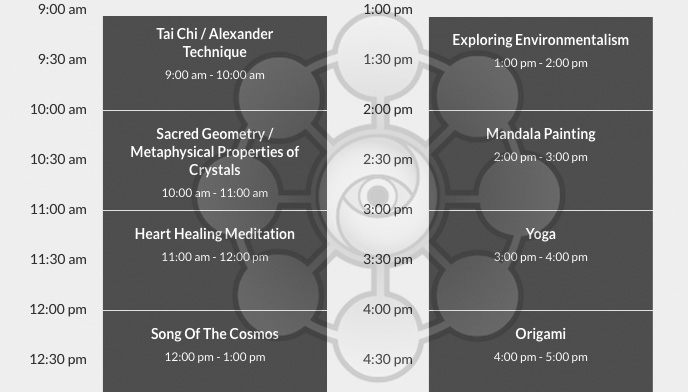 *Schedule and exact location subject to change